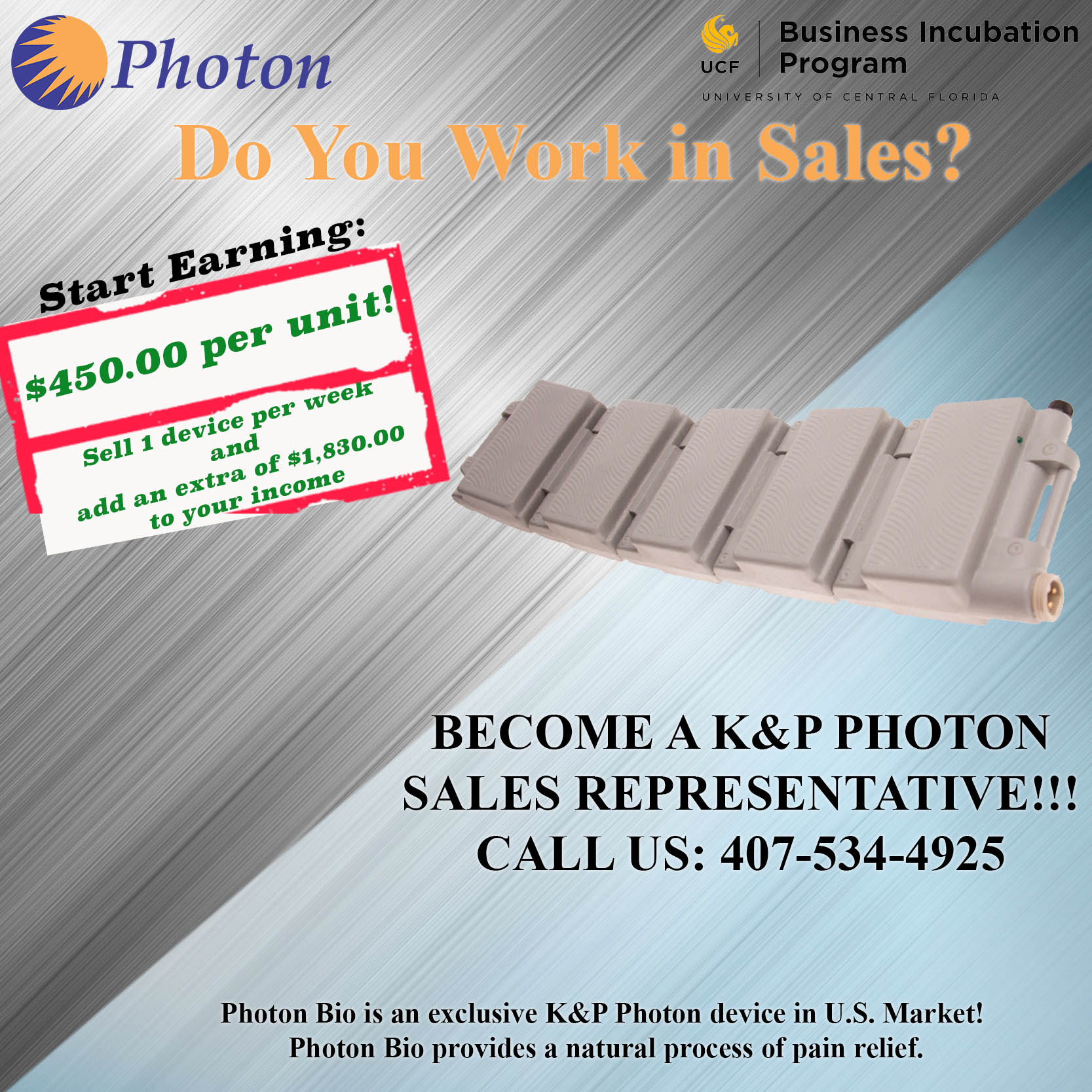 K&P Photon is a Family Business with over 30 years of selling exclusive health products worldwide.
Our Sales Representative bring products with reliable technologies that provides pain relief to clientele.
Photon Bio is one of the main K&P Photon products.  This incredible device is in compliance with FDA and FCC.
Sales Representative will earn a considerable amount of funds, and clients will gain the benefits of natural pain management.
Do you want to know more?
Watch this short video, and fill out the form listed on the bottom of this page.
We will contact you as soon as possible!
Learn more about K&P Photon by watching this short 45 seconds video, made by K&P Photon owner just for you!
If you want to learn more about our Sales Representative Plan, please complete this form.  One of our staff members will contact you shortly.
Contact Info:
Phone: 407-724-9526
E-mail: gustavokozuka@kpphoton.com